Introduction to Lay Servant Ministries – Basic Course, Living Our United Methodist Beliefs (UM History), and Called to Preach will be taught at St. Luke UMC in Sanford
(2916 Wicker St, Sanford, NC 27330).

Saturday, May 21, 2022
The day begins at 8:30 am with sign in and 9:00 am each class will start.
Lunch will be provided and served on sight.
The day will end around 4:30 pm
---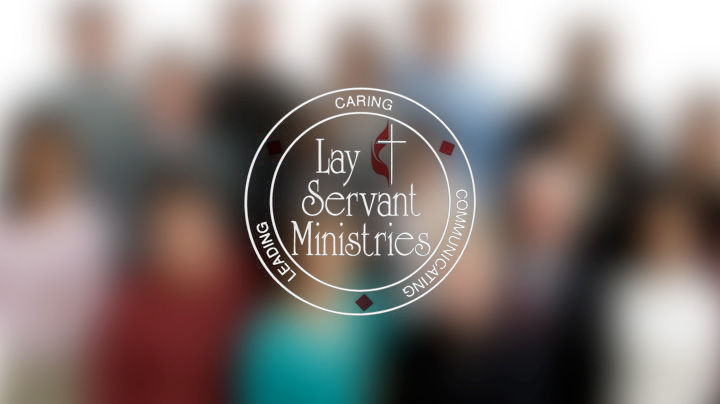 Introduction to Lay Servant Ministries – Basic Course
– taught by Rev Mamie Alley
Pathways: All
This is an overview course that provides helpful background for all laypersons in service in the church and community. It is also required for all who pursue recognition in Lay Servant Ministries. The Lay Servant Ministries Basic Course is a foundational course designed to equip new church leaders and renew current leaders in The United Methodist Church. It explores
personal spiritual gifts
servant leadership
each leader's role in developing future leaders
the importance of consistent spiritual practices
the core ministries of Leading, Caring, and Communicating
– Participant book is Lay Servant Ministries – Basic Course by Sandy & Brian Jackson
(A link is provided in confirmation to order this text.)
---
Living Our United Methodist Beliefs (UM History)
– taught by DS Dena White
Faithful Christian discipleship requires a foundation in the core belief and practices of the Christian tradition. This course offers a basic explanation of the beliefs and practices of The United Methodist Church.
Participants will:
Gain an understanding of the distinctive traditions and emphases of The United Methodist Church
Become informed about the journey of the people historically known as Methodists and Evangelical United Brethren, who united in 1968 to form The United Methodist Church
Become informed about the contributions of the early leaders of these churches – Wesley, Otterbein, Boehm, Albright, and many others
Develop skills in interpreting United Methodist heritage and emphases to the local church and its members
– Participant book is Living our Beliefs: The United Methodist Way by Kenneth L Carder
(A link is provided in confirmation to order this text.)
---
Called to Preach
– taught by Rev Eddie Hill
This course offers practical tips for persons who are called on to preach occasionally but are not formally trained as pastors. Uses text: "From Pew to Pulpit"
Learners will:
Examine the role of the sermon in the Service of Worship and see it as a proclamation of the Good News
Work through the stages in sermon preparation from message topic to final manuscript
Learn how to assess the congregation's profile as it impacts sermon creation and delivery
Examine technical issues of grammar, language, word selection, and humor and their impact on delivering the sermon
– Participant book is From Pew to Pulpit by Clifton Guthrie
(A link is provided in confirmation to order this text.)
We regret that we are unable to issue refunds or credits of registration fees.
For questions regarding the course, please contact your LSM Co-Directors:
Linda Winstead (919.454.6297) or Randy Hussey (910.639.7999)
If you have questions about the registration, you are asked to call the
District Office (919.779.9435) or email at registrations@nccumc.org.