"My prayer is not for them alone. I pray also for those who will believe in me through their message, that all of them may be one, Father, just as you are in me and I am in you. May they also be in us so that the world may believe that you have sent me. I have given them the glory that you gave me, that they may be one as we are one – I in them and you in me – so that they may be brought to complete unity. Then the world will know that you sent me and have loved them even as you have loved me."  John 17:20-26
My oldest brother is a Reformed Presbyterian and doesn't believe women should be ministers.
Our theological departure happened while we were both in college.
I was realizing the full extent of God's call upon my life which started when I was 8 years old, and my brother's understanding was simultaneously moving in a different direction.
We were close, so I couldn't understand how we could both be seeking God through scripture and prayer and coming up with totally different answers.
I remember the days and nights of searching scripture and crying out to God to close the door of His call if it was not His will, if I was somehow misunderstanding.
I did not want to follow a path which was not God's path.
The internal and external affirmations of God's call upon my life only grew stronger.
I could look back over my life and see the many ways God's hand had been upon me, guiding me, molding and shaping my life experiences to prepare me for a life of pastoral ministry.
Denying that call would be to deny who God created me to be.
While I don't dwell on this or think of it often, it is painful to consider that who I am, who God created me to be, and the living out of God's call upon my life is believed to be out of God's will, wrong, and for some, even sinful.
My brother and I love each other.
We know that each of us has not come to our belief lightly or without much prayer and the study of God's word.
Still, we believe differently.  We have sought God and come up with a different understanding.
And… we are still family.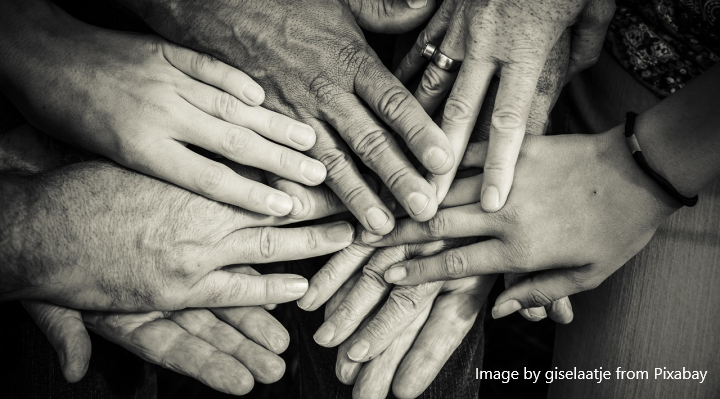 In sharing my story, I in no way want to equate the experience of my LGBTQIA family members with my experience and thereby in some way diminish the pain of their journey.
I cannot know what it is like to be who God created you to be and have your very being deemed wrong, out of God's will, and even sinful by the community of faith whose life you share.
I tell my story simply to acknowledge that we are in this place as a United Methodist family
where we have sought the Lord and have painfully come out on different sides regarding the issues of homosexuality and gender identity.
And…we are still family.
My prayer is that we may live into Christ's prayer for us.
That, no matter what path is chosen by churches, clergy, and church members
from this point on, we may remain one in our love for God and for one another.
I trust that we will, because I trust the power of prayer, especially when prayed by the One Who lived, died, and rose from the dead and continues to intercede on our behalf.
Loving you with God's love and thankful for you,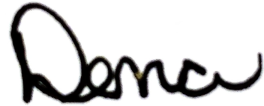 Dena
---
If you would like to view past editions of Grace for the Journey, follow this link: https://fairwaydistrictnc.org/category/from-the-ds/